Wake up to Orange-Scented Ricotta Pancakes, ease into Lobster Club stacked with creamy avocado and double-thick bacon or just slurp your way through spicy Singapore Noodles. Impress your Friday night date with a classic Parmesan-Crusted Rack of Lamb followed by a effortless, Chocolate Souffle.
Having a cocktail party? Try Moroccan Chicken Rolls drizzled with honey or Corn-Crusted Crab Cakes, Avocado Mash and smoky Roasted Red Pepper Sauce.
Chad Carns shares his quick & easy date-night recipes, essential wine guide, expert drink pairings and simple steps to help you cook like a restaurant chef in The Gourmet Bachelor cookbook.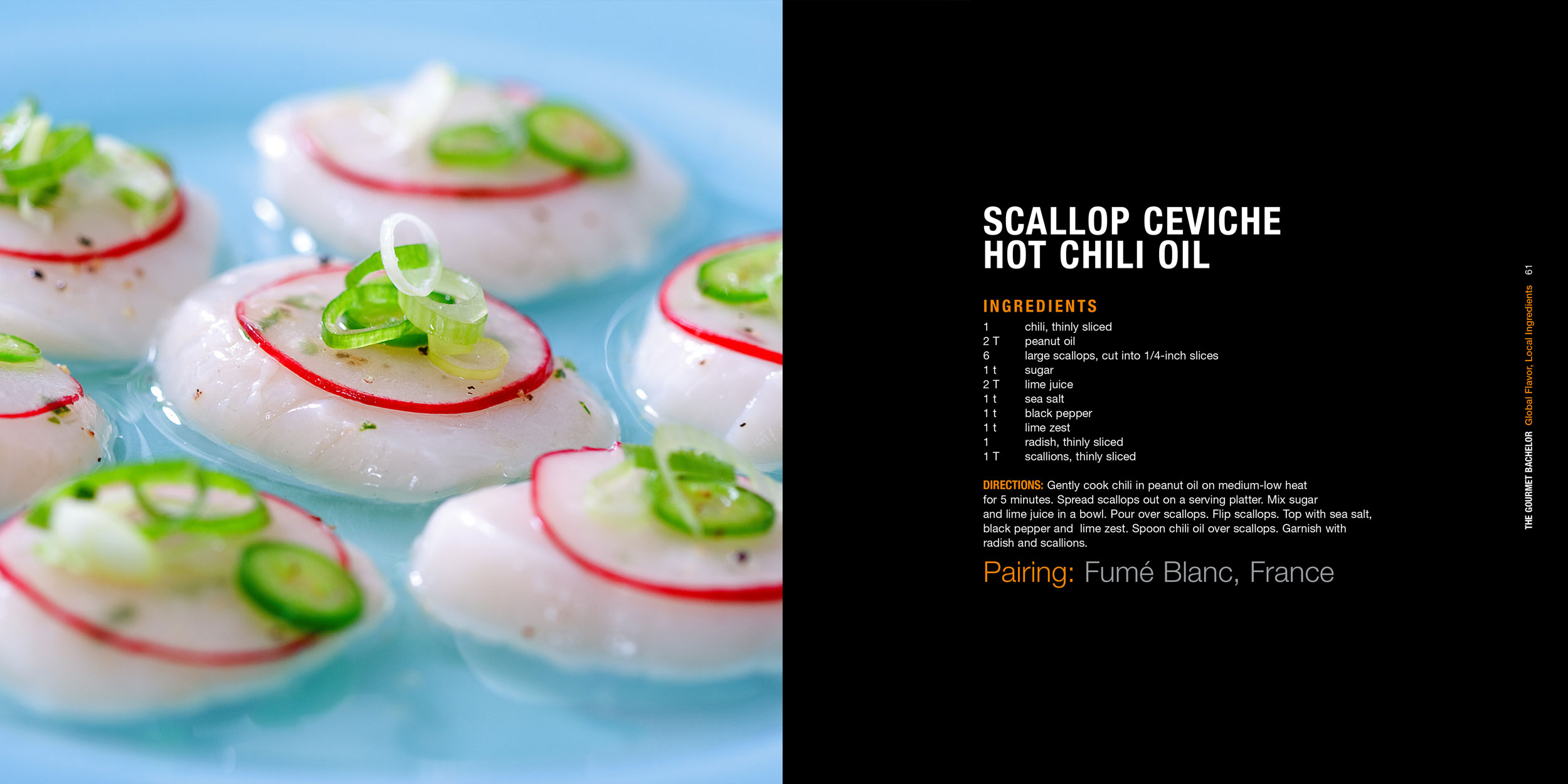 Customer Reviews: